Strangely ironical though is the fact that the city which is regarded as the very epitome of life and vibrancy should be home to certain alleged places which are strangely desolate, and are supposedly haunted. So the next time you are in Delhi and decide to go to its famous tourist spots, make it a point to pay a visit to these infamously haunted places in Delhi as well. But visitors beware, these places are not for the faint-hearted.
Here is a List of 15 Most Haunted Places in Delhi:
Delhi Cantonment – Most Haunted Place in Delhi
Lothian Cemetery
Dwarka Sector 9 Metro Station
House Number W-3
Jamali Kamali Tomb and Mosque
Sanjay Van
Khooni Nadi
Malcha Mahal
Fort of Feroz Shah Kotla
Khooni Darwaza
Bhuli Bhatiyari ka Mahal
The Ridge
Mutiny House
Chor Minar
The Karkardooma Delhi Court
Read further to know the chilling tales behind these haunted places in Delhi!
1. Delhi Cantonment – Most Haunted Place in Delhi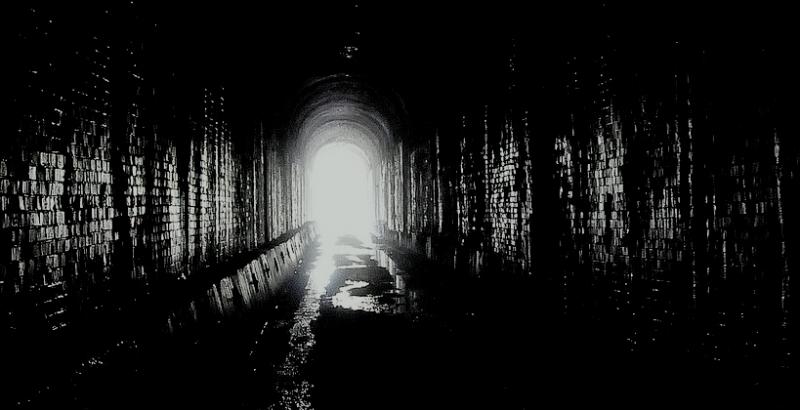 Cantonment Calling (Source)
A middle-aged woman clad in white sari asks you for a lift, and the time is well nigh past midnight. You are freaked out to the hilt and rev up the engines of your vehicle. To your utter dismay, you find that the same figure in pristine white is racing abreast of your vehicle quite comfortably. In that surrounding darkness of the cantonment area, it won't take anything more to make you jump out of your skin. Well, this is what has supposedly happened with a number of passers-by through the area, at night. The woman clad in a white sari is supposed to embody the ghost of a lady who was killed while hitchhiking her way to someplace. Considered to be one of the most haunted places in Delhi, you'd better be sitting inside a vehicle whose engine can easily outpace that figure while venturing there.
2. Lothian Cemetery
(Nicholson Cemetery)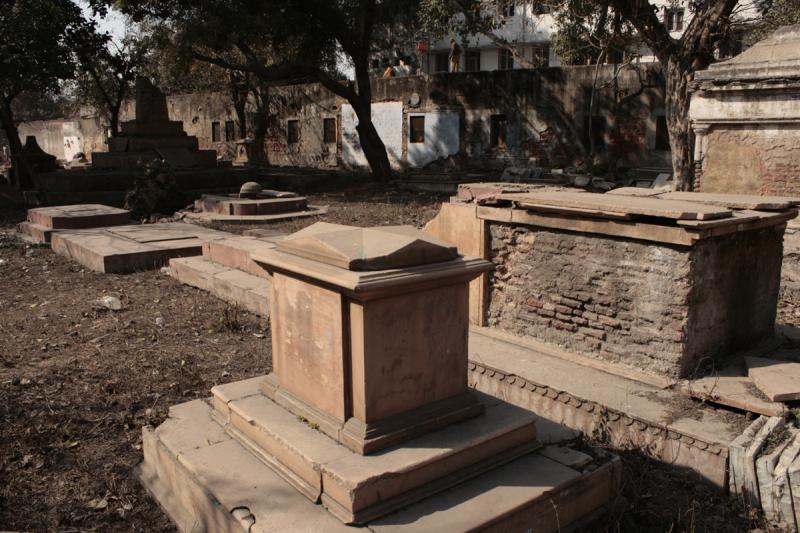 Lothian Cemetery (Source)
Located half a kilometre away from Kashmiri Gate is a British era Christian burial ground. The ghost of a headless soldier, who is rumoured to have taken his life after having exasperated himself in a spurned love relationship, is said to haunt the place. On a new moon's night, the ghost is believed to become more prominent and has been reported to have been sighted roaming around the place, supposedly looking for his lost, unrequited love. That does include it in one of the haunted places in Delhi.
3. Dwarka Sector 9 Metro Station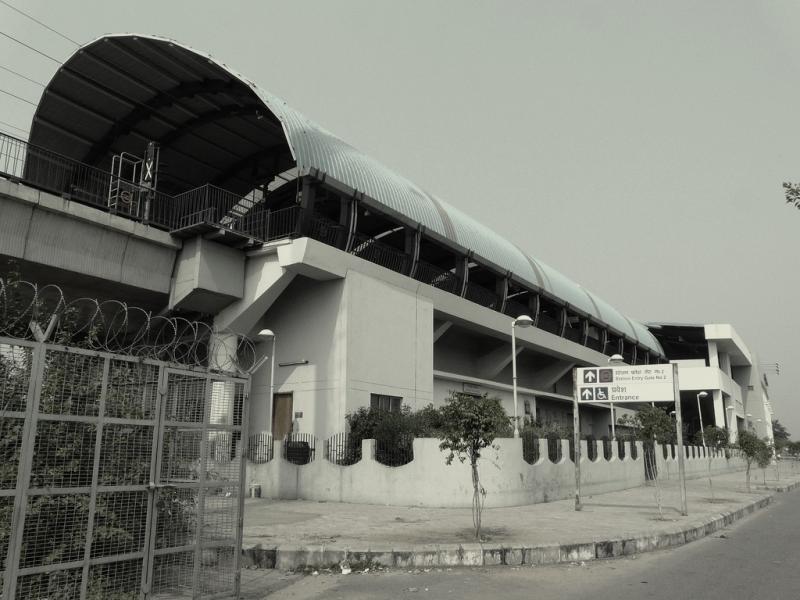 Dare to take the last metro train from Dwarka-Sector 9 (Source)
The otherwise peaceful sub-city of Dwarka has some unsettling experiences rolled up its kitty as well. Just outside the entrance to the metro station, people have been overcome by a barrage of inexplicable energy thrust upon them all of a sudden. The paranormal sight of a woman appearing out of nowhere in front of the commuters, and then disappearing with remarkable alacrity has done nothing to improve the situation. The fact that most of these experiences took place during the night has added to the speculation that the place is infested with spirits during the night.
4. House Number W-3
Greater Kailash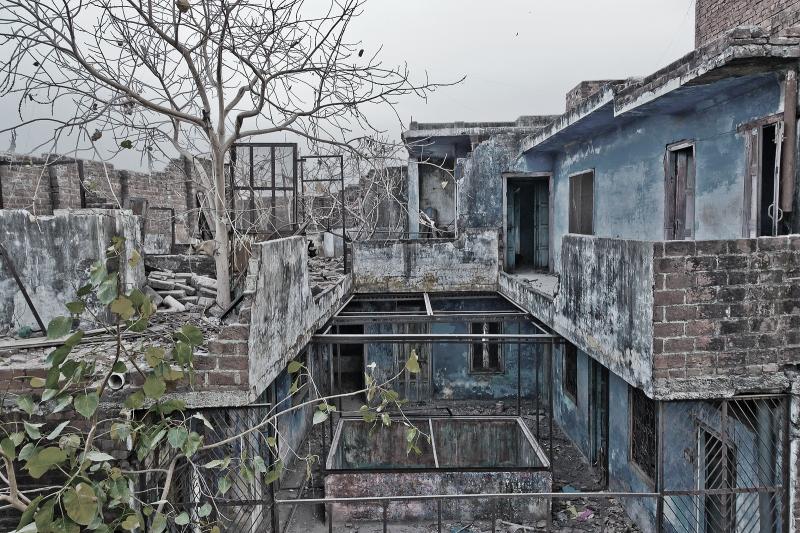 An abandoned house (Source)
An elderly, helpless couple are murdered ruthlessly inside their house. The story gets a twist when they return as ghosts to reclaim their house. Looks like a perfect plot for a clichéd Bollywood horror flick. No? A house in New Delhi's Greater Kailash area has a similar story to recount, though. Local people recount with fear how they hear strange voices and subdued murmurs issuing from within the otherwise desolate house in question. An eerie but muffled laughter emanates erratically from the house, every now and then. Besides, the dizzying heaviness which permeates the air around the house can hardly be accounted for, without accounting for the paranormal element.
5. Jamali Kamali Tomb and Mosque
(Mehrauli Archaeological Park)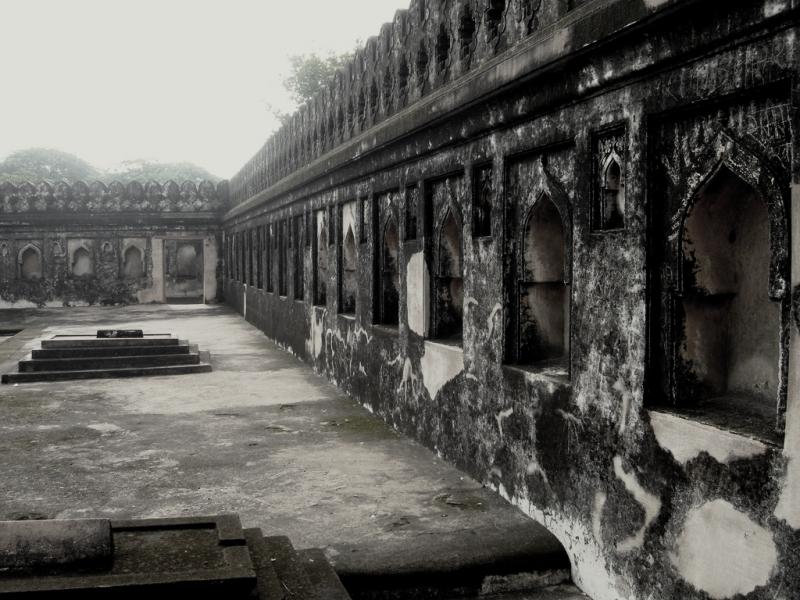 Jamali & Kamali Tomb (Source)
Located within the precincts of the Mehrauli Archaeological Park are the mausoleums of the 16th-century Sufi saints Jamali & Kamali. Though it is a popular place among the history buffs, it also ranks among the most haunted places in Delhi. There is one thing which is very famous about the place or rather say infamous about the fort. Apart from the architectural grandiose that the place is, there are voices which call out to the visitors from the mazaar inside the central dome of the mausoleum. People who visit this place always complain of an invisible gaze deftly following their movements. Abnormal you say, eh?
6. Sanjay Van – The Eerie Woods
(Near Vasant Kunj and Mehrauli)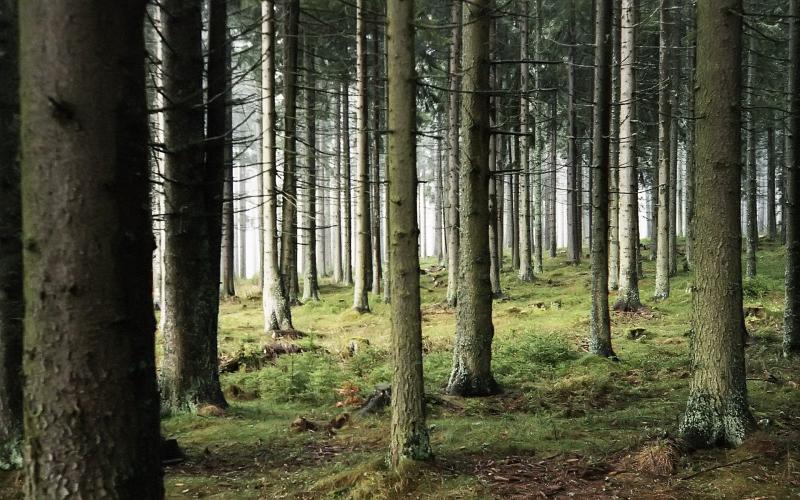 Venture into the woods (Source)
A stretch of dense forest in the heart of Delhi, stretching for about 10 kilometres and known more popularly as the lung of the city, Sanjay Van is considered by nearby residents to be one of the most haunted places in Delhi. Seems perfectly normal while going through its near innocuous description. Let me lift the curtains for you. The numerous mausoleums of Sufi saints in the forest are supposedly teeming with paranormal energy, for the forest is completely desolate. Wanderers who sometimes happen to stumble inside the forest often complain of an unsettling voice beckoning to them. Not scary? Why don't you plan your next picnic at this place then?
7. Khooni Nadi
(Rohini)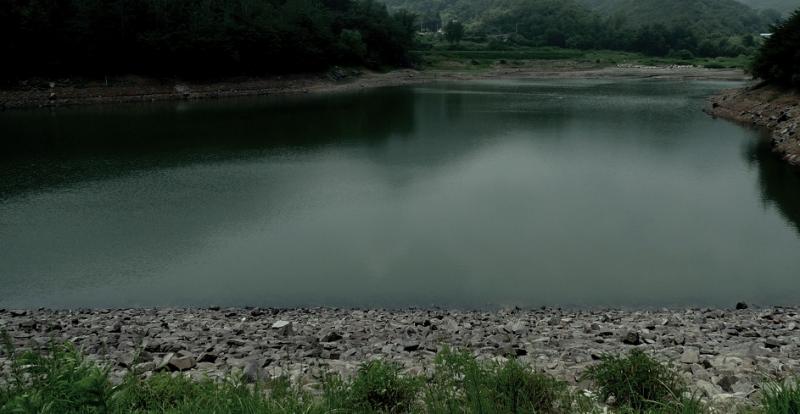 Beware of the River (Source)
A stretch of the water body which sucks you inside. A river which gulps down all those who dare to go inside its conspiring waters. This river in Delhi's Rohini does precisely that. The reason it got its name thus and also the status of one of the scariest places in Delhi. See any similarities between the water body and the Bermuda Triangle?
8. Malcha Mahal
(Near Delhi Earth Station, Bistdari Road, Sardar Patel Marg)

Malcha Mahal Gate (Source)
A Tughlaq era hunting lodge in a near decadent state, in a supposedly haunted condition surrounded by dense forests from all sides. Though no paranormal sightings have taken place at this spot, those who visit this place have often complained of an invisible shield of energy around the place, which hits them like a juggernaut every time they go anywhere near the place. Dare to challenge the supposedly invisible?
9. Fort of Feroz Shah Kotla – A Haunted Fort
(Bahadur Shah Zafar Marg)
Feroz Shah Fort (Source)
This is another Tughlaq era citadel built during the middle years of the 14th century. The most striking feature about the monument's facade is its loneliness. William Dalrymple's?Delhi? begins with an account of the fort being occupied by a multitude of Djinns, invisible to the naked eye. Local folks congregate every Thursday at the fort and offer incense sticks, among other offerings, in order to calm the ruffled djinns. Please the spirits and you would have them at your eternal command. But what if they refused to be cowed down by your imprecations?
10. Khooni Darwaza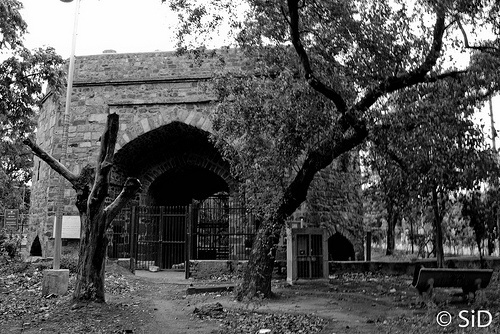 Khooni Darwaza (Source)
Literally meaning the 'Bloody Gate', Khooni Darwaza is a monument which has centuries of bloody history attached to it. But the most well-known story is that the sons of the last Mughal emperor, Bahadur Shah Zafar, were executed here in full public view. It is said that their spirits still linger about this place but they don't cause any disturbance to the Indians, but strange things have happened to foreigners who've paid a visit to this place.
11. Bhuli Bhatiyari ka Mahal, Jhandewalan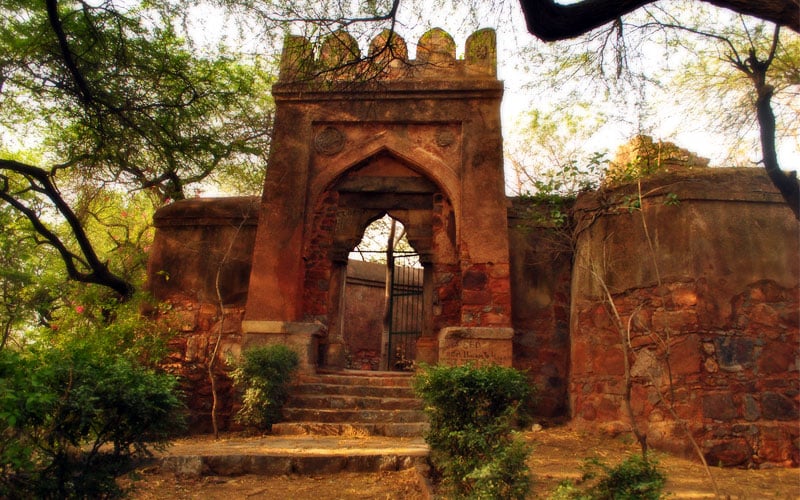 Buli Bhatiyari Ka Mahal (Source)
This 14th-century structure located near the Delhi Ridge belongs to the Tuglaq era. It was built a hunting lodge for the Tuqlaq rulers. But very creepy events are supposed to have happened here. There are rumours of strange sounds being heard here, especially after darkness falls.
12. The Ridge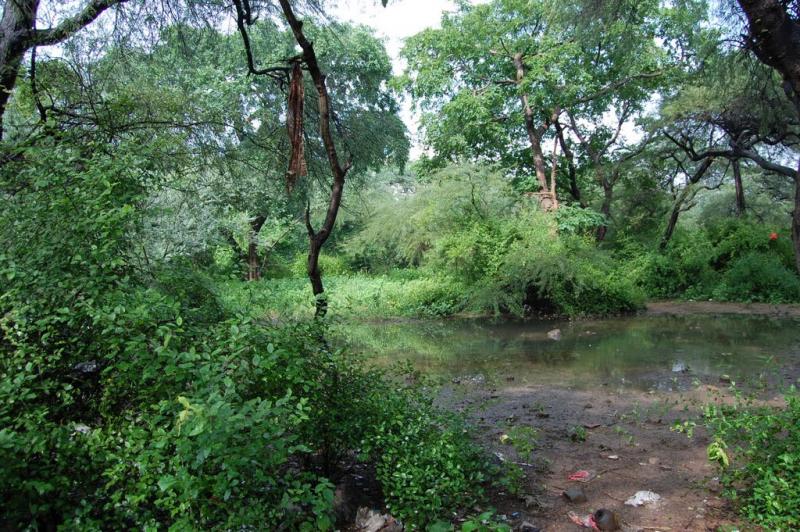 The Ridge (Source)
Doesn't really come as a surprise to find this place in the list of the most haunted places in Delhi, does it? With several eyewitness accounts of people seeing the ghost of a Colonial-era British man hovering in the area and the poor network coverage, the Ridge is one of the scariest places in Delhi. The numerous monuments in and around it with a gory history doesn't make it any less haunted.
13. Mutiny House, Kashmiri Gate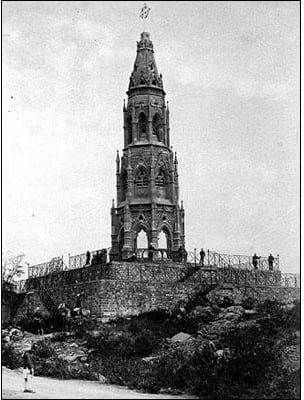 Mutiny Memorial (Source)
Built by the British to honour the British soldiers who laid down their lives in the Revolt of 1857, several paranormal sightings have been reported here by people. Some have of them have even gone on to say that they've seen wriggling severed limbs! Might sound a little far-fetched, but still scary. It is one of the most haunted places in Delhi.
14. Chor Minar, Haus Khas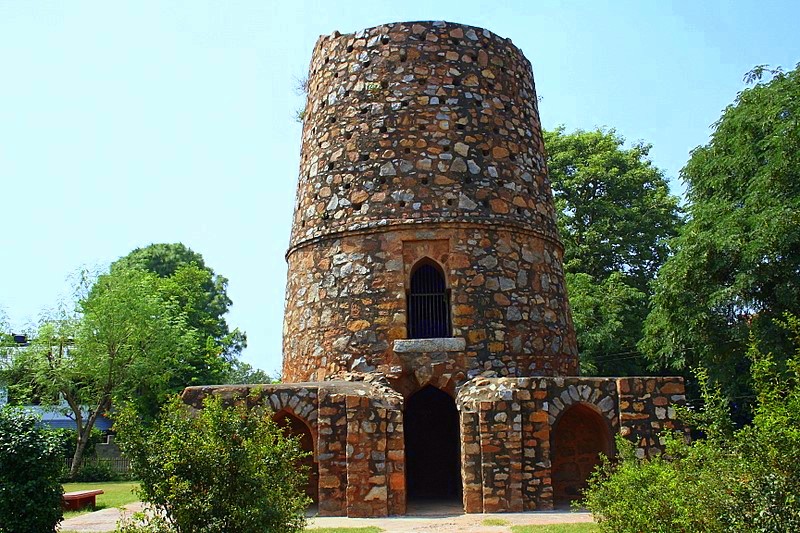 Chor Minar (Source)
Hauz Khas Village is one of the most popular hangout spots in Delhi, I'm sure many people would have seen this monument. It's said that the holes in the Chor Minar were spiked with spears which bore the heads of punished thieves during the reign of Ala-ud-din Khalji. The spirits of these thieves are supposed to get active, especially at night. Beware!
15. The Karkardooma Delhi Court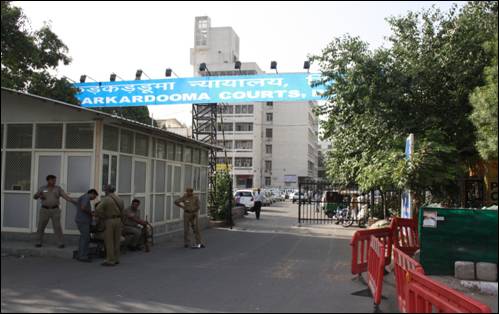 Karkardooma Delhi Court (Source)
The lawyers at the Karkardooma Delhi Court have reported paranormal activities in the court premises. A white, shadowy figure has been spotted by quite a few people here, which has given this place a tag of one of the haunted places in Delhi.
The City of Djinns is home to many other such places which are believed to be haunted. Like the Khooni Darwaza near Kashmiri Gate where sons of the last Mughal emperor were brutally murdered by the British in full public glare, the Mutiny House near Kashmiri Gate where Indian sepoys guilty of being involved in the uprising of 1857 were blown off by cannons and The Ridge near Timarpur, an extension of the Aravalli hill range. Dilliwalon, twisting the famous words of George Bush, if you have not visited these places then you are scared of ghosts.
P.S: I have refused to stay alone at my flat once darkness has fallen, ever since I started writing about haunted places. I dreamt one night of the Aghori sadhus at Manikarnika (the perennial cremation ground in Kashi), beckoning to me with a half-burnt corpse at their side. The only anomaly was that those repulsive, smouldering corpses were stirring feverishly. Writing about such places has taken a toll on my grey cells, it seems.
P.P.S.: This article has been compiled by studying various sources online and offline. The author and Holidify.com are not trying to create rumours or defame any place by writing about it.